Open Design
completed july 31, 2017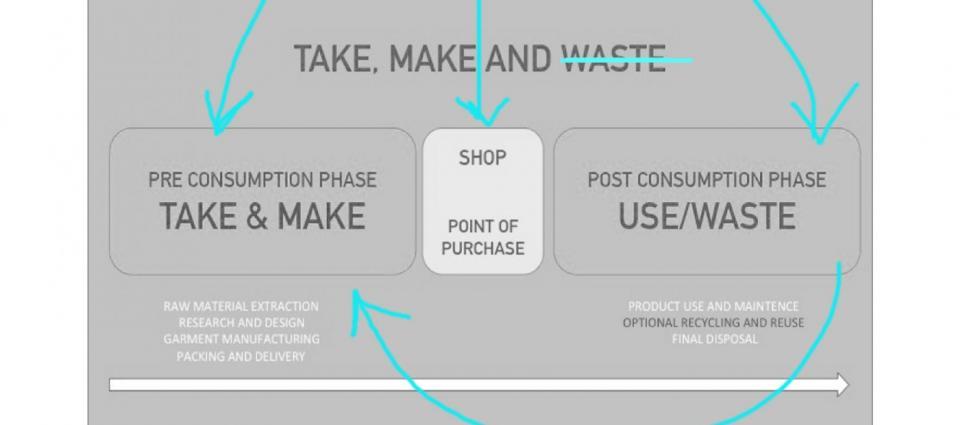 Open Design (circles within circles) is a sustainable fashion/textiles decision making service and experience. It uses the methodology, tools, and techniques of co-design to drive and/or inspire fashion and textiles design from a human-centered perspective to create an interactive service/system for consumers to understand the true cost of clothing (including the environmental and ethical costs).
Its focus is on bringing participatory, human-centered design thinking and co-creation practices to the challenges and issues caused by the negative impacts of the fashion industry. It demonstrates practical ways to improve people's consumption and decision making and help them to navigate the complexity of sustainable fashion using design principles and practice.
Designers need to move away from the take, make, dispose mind-set, to a circular system thinking where we design products in conjunction with their end users and their end of life in mind. We need to move away from the concept of throwing things away – because away is somewhere.